FREE Pre-Symposium Webinars
The presenters will present recent trends in Vermont suicide and related data. Special populations that will be described include youth, LGBTQ+, Persons of Color, females and older adults.
This session has been designed for those who are new to the VT Suicide Prevention efforts and provides an overview of key partners, major initiatives & activities as well as the foundation of our work – the VT Suicide Prevention Platform.
Keynote Presentations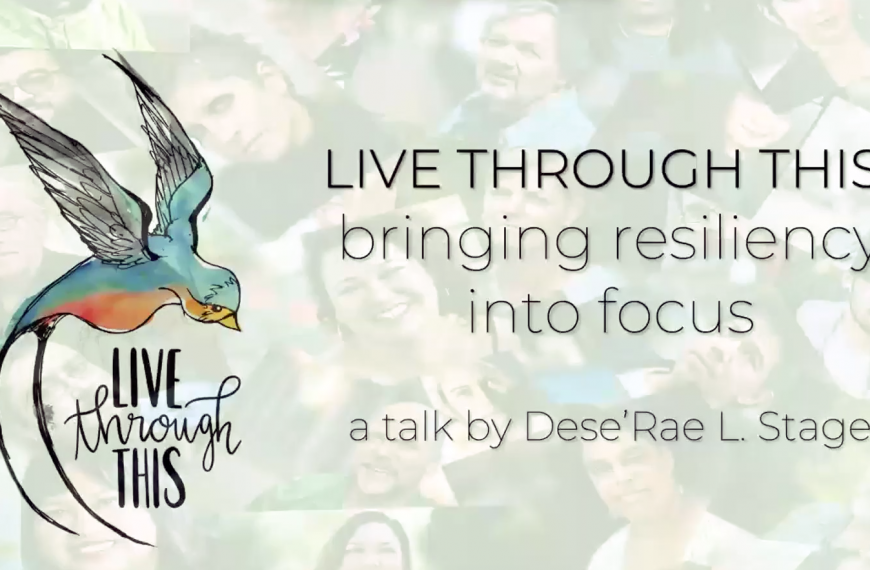 In a series of snapshots, Dese'Rae L. Stage, an award-winning artist, mom, suicidologist, activist, and MSW student, will share her experiences with suicidal thoughts (and sometimes more) over the course of her lifetime.
Thank You Sponsors!
Become a Sponsor
Ted-Talk Style Presentations
This Ted-style Talk covers Joe's personal experiences as a United States Army Veteran of Operation Desert Shield and Desert Storm, and as a suicide attempt survivor.
Morning Workshops
A panel of collaborators share some of the stories, challenges and successes, and their vision for the future which is now shared.
Afternoon Workshops
Engage with "telehealth guru" Reid Plimpton from the Northeast Telehealth Resource Center (NETRC) as he shares Telehealth 101 for Mental Health Providers which provides an overview on subjects such as: how to choose a telehealth platform, equipment needs, HIPAA considerations, reimbursement, licensure, and an orientation to readily-available telehealth resources through the NETRC, and other national organizations.
Presenters
Mary is a Licensed Clinical Social Worker who has focused her work on supporting adolescents and their families with navigating...
Read More
Rebecca Chaplin, MS, MSW is Social Work Care Coordinator assigned full time to a OBGYN specialty care practice through a...
Read More
Catherine Marrin, MSW, LICSW Is Team Leader for the Integrated Health Team and supports the behavioral health social workers imbedded...
Read More
Steve Broer, Psy.D. is a clinical psychologist & Director of Behavioral Health Services at Northwestern Counseling & Support Services.
Read More
Brittany Rhoads, LCMHC is an Adult Outpatient Clinician at Lamoille County Mental Health Services (LCMHS). LCMHS is a Designated Agency,...
Read More
Victor Armstrong joined North Carolina DHHS as Director of the NC Division of Mental Health, Developmental Disabilities, Substance Abuse Services...
Read More
Xusana Davis works to identify and address systemic racial disparities and support the state's efforts to expand & diversify Vermont's...
Read More
For more than twenty-five years, Auburn Watersong has been a tenacious advocate for those struggling with the effects of trauma...
Read More
Reid is the Project Manager for the federally funded (HRSA/FORHP) Northeast Telehealth Resource Center (NETRC), a member of the National...
Read More
Amber Leventry is a queer, nonbinary writer and advocate. They live in Vermont and have three kids, including twins and...
Read More
Sarah Squirrell, Commissioner of Vermont Department of Mental Health, has over 20 years of experience in community mental health and...
Read More
Alison received her BA in Psychology from Colgate University, a Master's in Clinical Psychology from Pepperdine University and is currently...
Read More
Tracy Dolan, Vermont Deputy Health Commissioner, provides overall leadership for a range of public health programs in the department, and...
Read More
Keith Clark was a member of the U.S. Air Force before becoming a police officer in 1991. He was a...
Read More
Peter Espenshade is proud of his long-term recovery and has been the president of Recovery Vermont and VAMHAR since 2013.
Read More
Larry Davidson is a Professor of Psychiatry at the Yale School of Medicine, where he founded and directs the Program...
Read More
Dr. Kurt Michael is the Stanley R. Aeschleman Distinguished Professor of Psychology at Appalachian State University.
Read More
Becky Stoll serves as Vice President for Crisis and Disaster Management for Centerstone.
Read More
Terresa Humphries-Wadsworth, a licensed psychologist and highly experienced public speaker, is an expert in mental health promotion, suicide prevention, postvention,...
Read More
Dr. Bell is a Pediatric Critical Care physician at the University of Vermont Children's Hospital and an Associate Professor of...
Read More