Keynote Speakers
---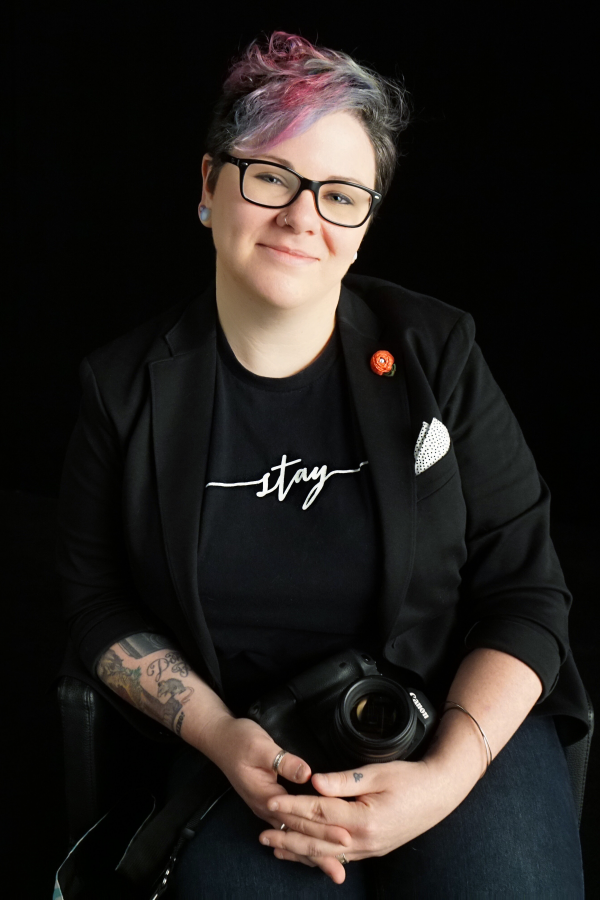 Dese'Rae L. Stage, an award-winning artist, mom, suicidologist, and activist will Bring Resiliency Into Focus with personal stories.
Thank You Sponsors!
Become a Sponsor
Additional Speakers
---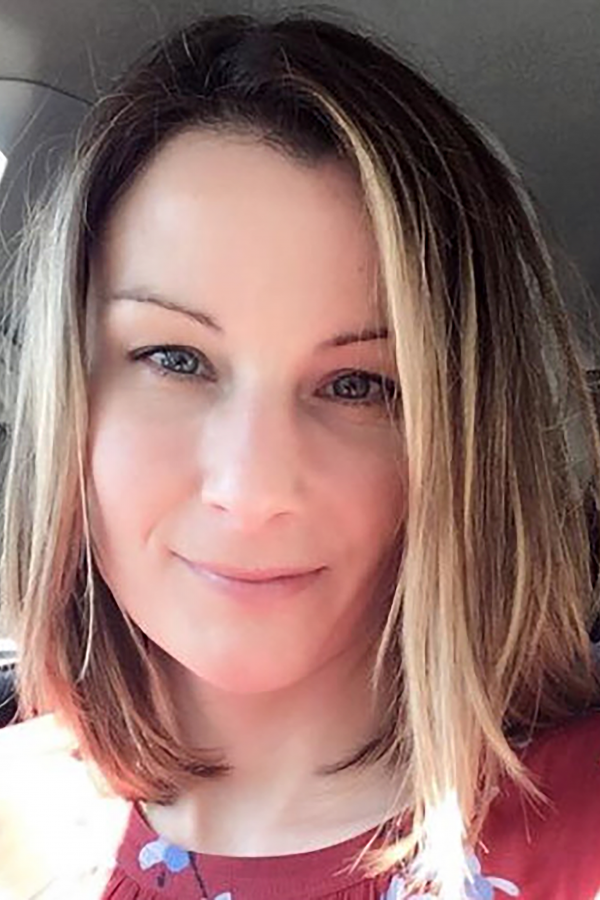 Alison received her BA in Psychology from Colgate University, a Master's in Clinical Psychology from Pepperdine University and is currently pursuing her PhD in Organizational Leadership and Policy Studies at the University of Vermont.
Register
Registration is $99 per person. Each ticket enables one user to access all the Symposium virtual content during the live event, and the recorded content after the event.
More Speakers
---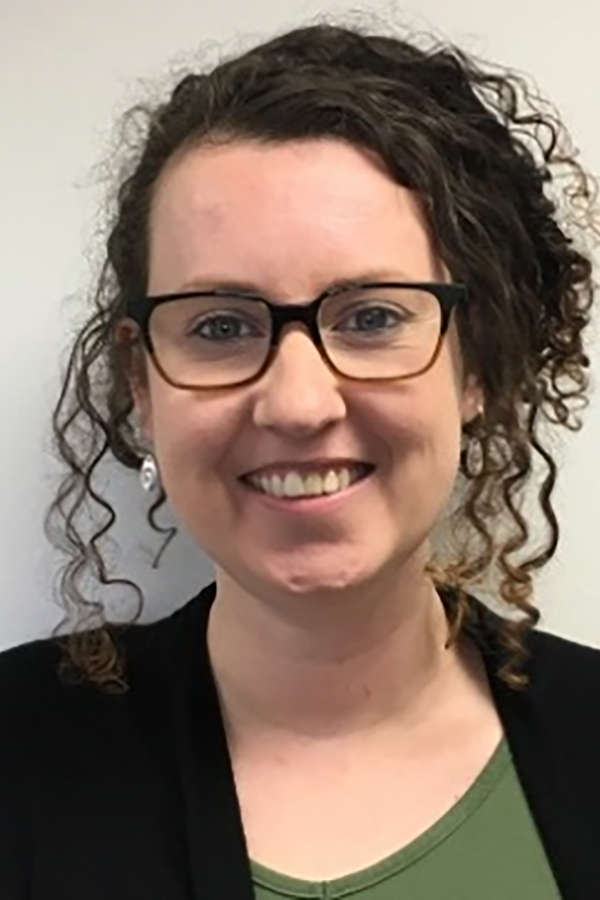 Catherine Marrin, MSW, LICSW Is Team Leader for the Integrated Health Team and supports the behavioral health social workers imbedded in primary and specialty care clinics in Franklin and Grand Isle Counties.
Presentations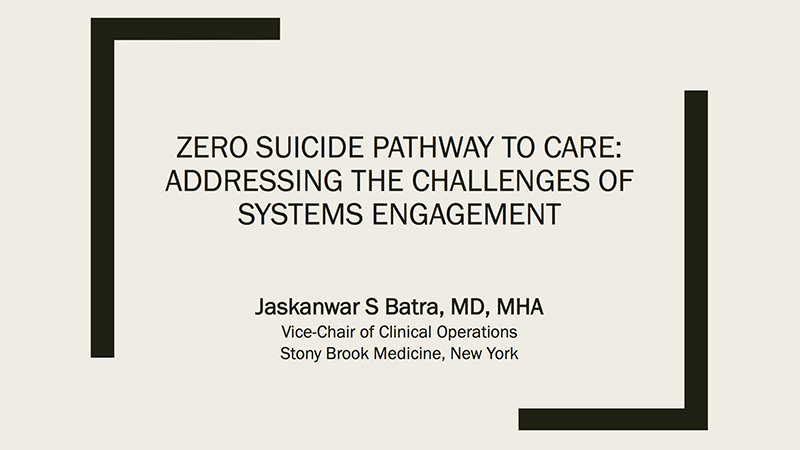 In this workshop, there will be a discussion on those practices and methodology and ways to overcome obstacles.
In order to begin to address the disparity in efforts around suicide prevention, we need to widen our lens to include a perspective of social justice and racial equity.
This workshop addresses the history, nature, and roles of peer support and what we have learned about its evidence and benefits, and how it can be applied to suicide prevention.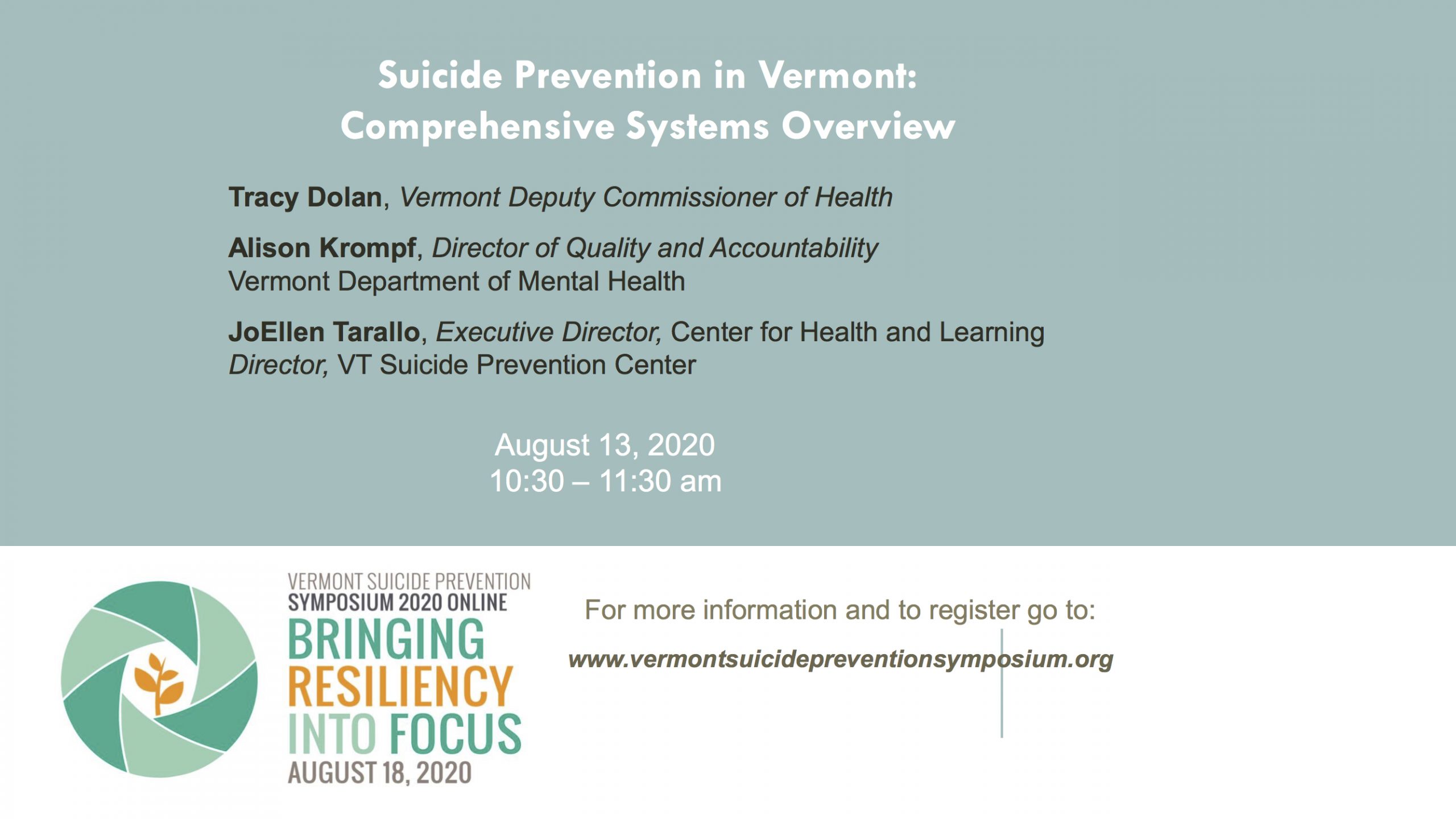 This session has been designed for those who are new to the VT Suicide Prevention efforts and provides an overview of key partners, major initiatives & activities as well as the foundation of our work – the VT Suicide Prevention Platform.
In this workshop, Hasan will explore the foundation of Social Emotional Learning (SEL) and the impact of non-cognitive engagement on student culture, behavior, and norms.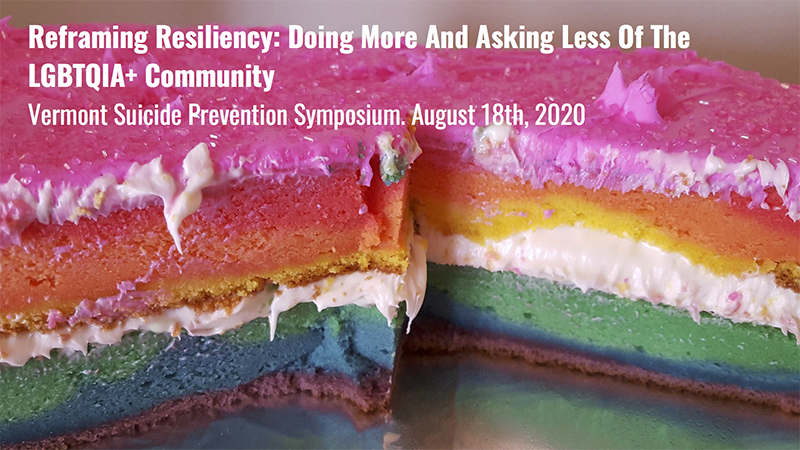 Leventry will provide personal stories from their own experiences while highlighting statistics from national and local surveys that confirm the LGBTQIA+ community suffers a disproportionately higher rate of self-harm, suicide ideation, and suicide compared to straight, cisgender peers.
The presenters will present recent trends in Vermont suicide and related data. Special populations that will be described include youth, LGBTQ+, Persons of Color, females and older adults.
Join Elaine as she examines experiences in the aftermath of suicide, to include perspectives of loss survivors and first responders.
In a time where human connection and accountability is so illuminated, is this an opportunity to disrupt and redefine our personal systems of accountability, care, and connection?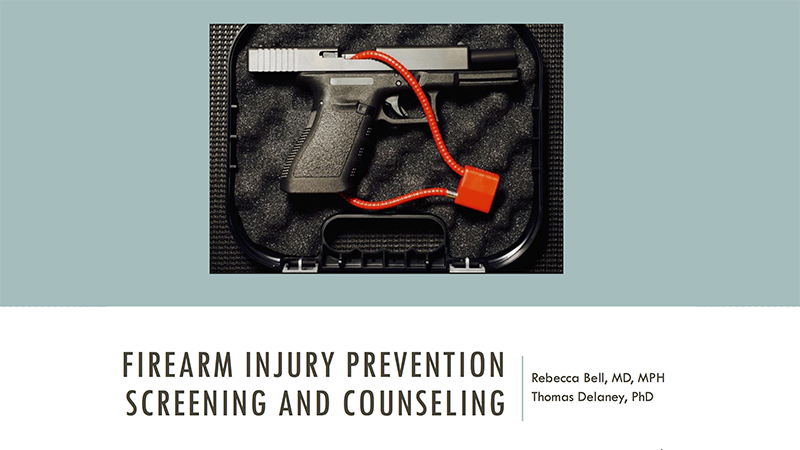 Drs. Bell and Delaney will present an innovative approach they have developed for training providers on how to engage clients/patients on firearm safe storage practices, both for suicide prevention and as a broader approach to firearm injury prevention for children and families.
In this workshop, presenters will describe a model for Integrated Behavioral Health & the application of Collaborative Assessment of Suicide (CAMS) in primary and specialty care practices.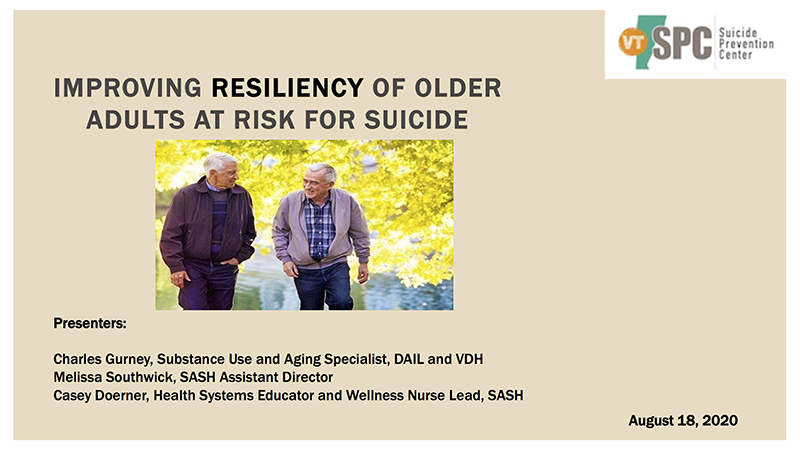 Learn about the approach of care coordinators and wellness nurses who perform screenings, provide education and intervene as necessary with counseling, make referral to specialists, and assist in living well connecting their older adults with peers.
Law Enforcement leaders deal with intense levels of stress which can and often do lead to depression and suicidal ideation.
The workshop is designed to inform school mental health providers and educators on the feasibility, acceptability, and effectiveness of CAMS and CALM with students in K-12 schools.
A panel of collaborators share some of the stories, challenges and successes, and their vision for the future which is now shared.
Join us in examining practical examples of innovative strategies to build a ZERO GAP in care transitions for those with identified suicide risk.
In a series of snapshots, Dese'Rae L. Stage, an award-winning artist, mom, suicidologist, activist, and MSW student, will share her experiences with suicidal thoughts (and sometimes more) over the course of her lifetime.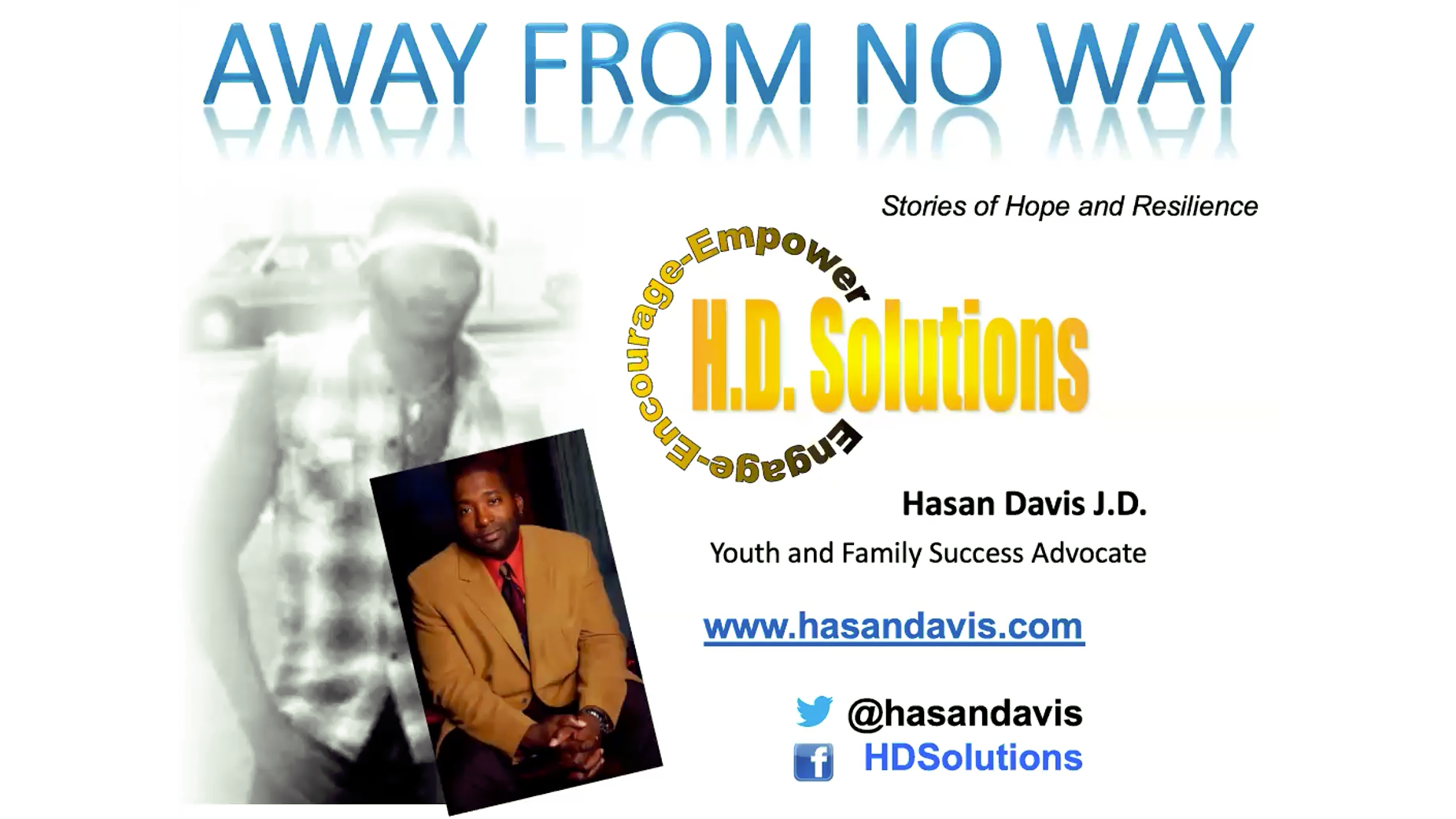 Hasan will share the simple strategies his personal champions employed to help him complete the "JD shuffle" and go from Hasan Davis Juvenile Delinquent to Hasan Davis Juris Doctor.
This Ted-style Talk covers Joe's personal experiences as a United States Army Veteran of Operation Desert Shield and Desert Storm, and as a suicide attempt survivor.