Dr. Delaney is based in the Vermont Child Health Improvement Program in the UVM Larner College of Medicine's Department of Pediatrics. Since 2008 he has been involved with research and program evaluation related to suicide prevention in Vermont, and in 2016 began working with VT-SPC supporting Vermont's implementation of Zero Suicide in the public mental health system. At UVM he teaches in the area of research methods and biostatistics in the second year medical curriculum and in the Masters in Public Health program.
The presenters will present recent trends in Vermont suicide and related data. Special populations that will be described include youth, LGBTQ+, Persons of Color, females and older adults.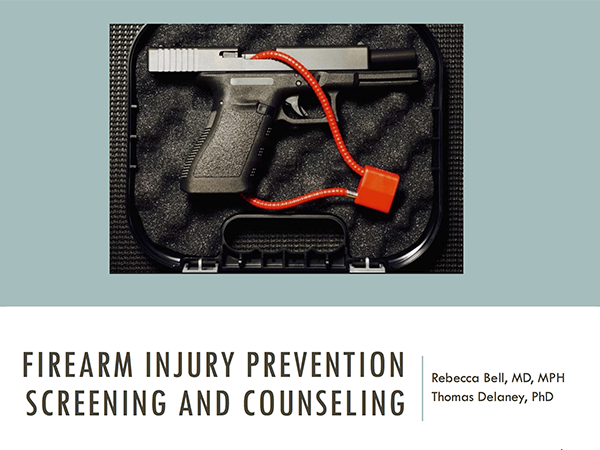 Drs. Bell and Delaney will present an innovative approach they have developed for training providers on how to engage clients/patients on firearm safe storage practices, both for suicide prevention and as a broader approach to firearm injury prevention for children and families.