Brittany Rhoads, LCMHC is an Adult Outpatient Clinician at Lamoille County Mental Health Services (LCMHS). LCMHS is a Designated Agency, serving Vermonter's within the county.
Brittany attended Johnson State College for both her undergraduate and graduate degrees. She trained under Scott Verzilli, LCMHC during her internship and focused on providing clinical mental health services to transition-age young adults with developmental disabilities.
After completing graduate school she went on to work as a clinical case manager for adults with severe and persistent mental health challenges. Now, she strives to provide mental health counseling with a focus on building a life worth living and empowerment. She has been providing CAMS, a collaborative approach to suicide intervention, since 2017.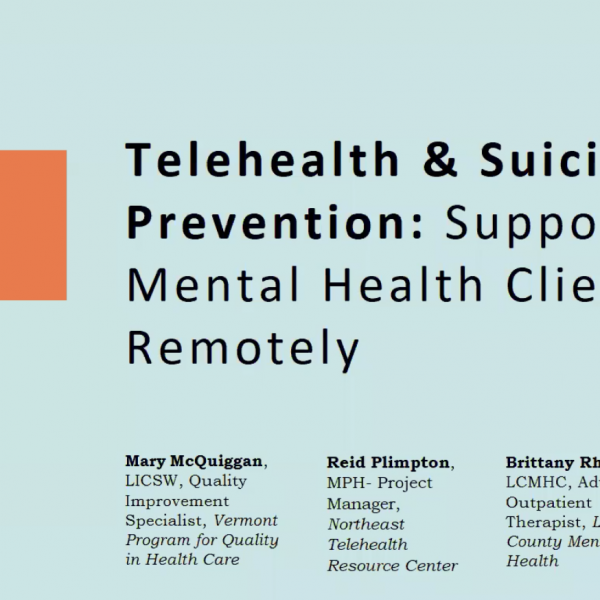 Engage with "telehealth guru" Reid Plimpton from the Northeast Telehealth Resource Center (NETRC) as he shares Telehealth 101 for Mental Health Providers which provides an overview on subjects such as: how to choose a telehealth platform, equipment needs, HIPAA considerations, reimbursement, licensure, and an orientation to readily-available telehealth resources through the NETRC, and other national organizations.